http://edition.cnn.com/2011/US/03/23/colorado.oregon.radiation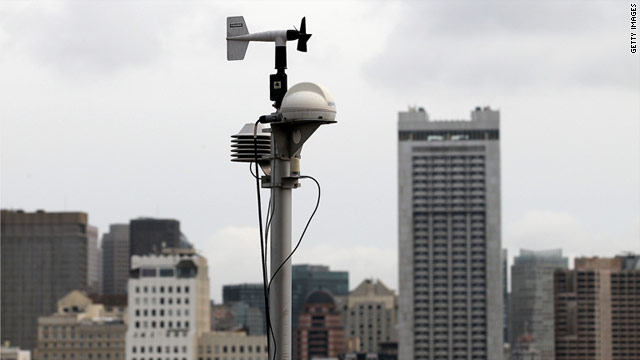 STORY HIGHLIGHTS
Colorado and Oregon report trace levels of radioactive particles
Washington, California and Hawaii have also found small amounts
The levels detected so far aren't harmful to human health, experts say
(CNN)
-- Colorado and Oregon have joined several other Western states in reporting trace amounts of radioactive particles that have likely drifted about 5,000 miles from a quake and tsunami-damaged nuclear power plant in Japan, officials say.
But, on a portion of its website dedicated to tracking such radiation, the Environmental Protection Agency noted Wednesday that these and other readings "show typical fluctuation in background radiation levels" and -- thus far -- "are far below levels of concern."
Sampling from a monitor in Colorado -- part of a national network of stations on the lookout for radioactivity -- detected miniscule amounts of iodine-131, a radioactive form of iodine, the state's public health and environmental department said Wednesday in a press release.
On the same day in Portland, Oregon, tiny quantities of iodine-131 were also detected by an Environmental Protection Agency air monitor, Oregon public health officials said.
Japan: Troubles providing for baby
Japan's food fallout
Japan nuclear fears and aftershocks
Kids swept away from Japanese school
Small amounts of radioactive material were detected Wednesday, too, in Hawaii -- just as they had a day earlier, according to the EPA. But while they were above the historical and background norm, the levels weren't considered harmful to human health.
Washington and California previously reported low levels of radioactive isotopes that likely came from Japan's Fukushima Daiichi nuclear power plant, which has been releasing radioactive particles into the air since its cooling and other systems were damaged by a 9.0-magnitude earthquake and massive tsunami on March 11. Efforts continued Thursday to cool down the spent nuclear fuel rods, prevent a further meltdown of the plant's six reactor cores and curb the release of additional radioactive material.