By Joseph DeCaro, Worthy News Correspondent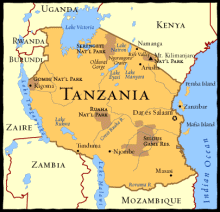 TANDUMA,
TANZANIA (
Worthy News
)– Two Christians have been killed and many more arrested across Tanzania over the ritual slaughter of livestock for sale.
In April, two Christians in Tunduma were killed while more than 60 others in the region were arrested just concerning the manner in which animals are slaughtered.
In Tanzania, Muslims have traditionally carried out the slaughter of animals to ensure all meat is halal, but now that custom is being enforced as law by denying Christians the right to sell their own meat; Christians are also prohibited from raising pigs in areas that are predominantly Muslim.
One senior Christian leader told Barnabas Aid that Tanzania could be Islamized within a decade if the Church doesn't decisively respond to this latest Islamist demand.
http://www.worthynews.com/12233-christians-killed-over-ritual-slaughter-of-meat