http://www.guardian.co.uk/technology/2011/jun/08/facebook-privacy-facial-recognition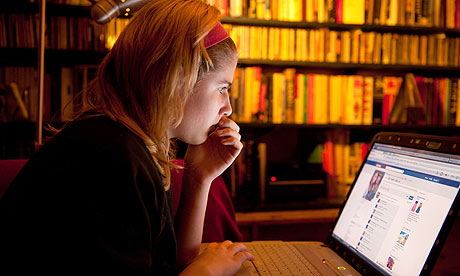 Facebook has come under fire for quietly expanding the availability of technology to automatically identify people in photos, renewing concerns about its
privacy
practices.
The feature, which the giant social network automatically enabled for its more than 500 million users, has been expanded from the US to "most countries",
Facebook said on its official blog
on Tuesday.
Marc Rotenberg, president of the non-profit privacy advocacy group Electronic Privacy Information Center, said the system raised questions about which personally identifiable information, such as email addresses, would become associated with the photos in Facebook's database.
He also criticised Facebook's decision to automatically enable the facial-recognition technology for its users.
"I'm not sure that's the setting that people would want to choose. A better option would be to let people opt-in," he said.
Internet
security consultancy Sophos noted that
many Facebook users had seen the facial recognition option turned on
without any notice in the last few days.
"Yet again, it feels like Facebook is eroding the online privacy of its users by stealth," commented Graham Cluley, a senior technology consultant at Sophos.
Facebook's "Tag Suggestions" feature uses facial recognition technology to speed up the process of labeling friends and acquaintances in photos posted on the site.
Facebook has been repeatedly criticised for
changing settings involving privacy and identity
in favour of making more data public in ways that means its users have to opt out of, rather than opt in to, the service.
Facebook, which announced in December that it planned to introduce the facial recognition service in the US, acknowledged that the feature was now more widely available.